Educators
Welcome, Educators! The Good Dog is a unique story which can be explored on multiple levels to capture the interest of an exceptionally wide range of young readers. The adventure-driven story provides an engaging read-aloud experience and also presents rich opportunities for students to act out aspects of the narrative, as well as being ideal as a text for guided and independent reading. Students who might need extra help with reading, such as students learning English, benefit from the artful and detailed illustrations which guide students seamlessly through Tako and Ricky's adventures. In contrast to other books for young readers that often focus on a single theme, The Good Dog offers several themes that are complex enough to spark rich classroom discussion; yet, they are presented in ways that young children grasp them easily.
In this portion of the site, you will find Discussion Guides that will help support your students to think critically about the characters, events, language, and themes in this engaging story. In addition to Discussion Guides, you will also find Lesson Plans and Activities. These resources are aligned with the Common Core State Standards and will help your students practice their writing, vocabulary, phonics, and grammar skills. Click below and find these useful (and free!) downloadable resources which can be used with students in classrooms and library programs today!
– Dr. Carolyn Strom, Educational Consultant.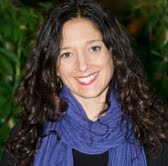 Dr. Carolyn Strom
is a Visiting Assistant Professor at New York University where she teaches graduate students and conducts research on young children's reading development. She is also a state-certified Reading Specialist and the founder of Reading Root, a tutoring and educational consulting company in New York City. Dr. Strom started her career as a member of Teach for America, and subsequently taught elementary school in low-income areas for over seven years. She received a PhD from New York University, a Master's degree from the University of Southern California and a B.A., magna cum laude, from the University of Pennsylvania.